A Bathroom That Relaxes & Rejuvenates
Get a bathroom that not just cleanses your body but also re-energizes your mind and start your brand new day at the right note, Everyday! 
Spacious & elegant Bathrooms
The Bathroom is your sanctuary. It's where you wind down and clean a stressful day off of you. It's where you ready yourself for a long day.
We build bathrooms that feel like your own mini spa. An attainable oasis that looks beautiful and doesn't feel like a chore.Let's start your day the right way!
A HASSLE-FREE 3-STEP PROCESS
Once we understand your requirements we assign a manager for your project that oversees the whole thing from conceptualization to execution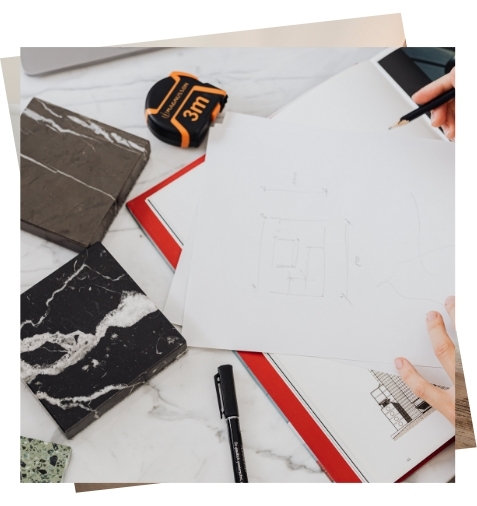 We convert your vision into our design, we show you a few mock up ideas and work on a final design that reflects your personality and style. We obtain the necessary permits and order all the materials to conclude the project on time.
The design and project teams work fast and smart to ensure your experience is completely hassle-free. All our workers are highly skilled and provide high quality work and work environment.
If you re looking for a curated space that is a show-stopper, we're simply a conversation away from getting started.