Kitchen Design & REMODELING​
We blend style and functionality with premium materials and finishes to amplify the potential of any space. And we make it fast.
Whether you're remodeling a kitchen or redoing some other part of your house, our design philosophy is based on the belief that homes should be comfortable and livable while being beautiful and curated.
Your home improvement is our priority. As veteran professionals with more than a decade of experience, we do everything we can to ensure the project is completed on time and within budget.
We Make Your Design Dreams Come True
Unique and stylish doors that leave a lasting impression. Find your perfect door that lets the happiness into your home.
alluring vanities to liven up your day
We offer a wide range of high-quality vanities that creates a long-lasting impression. If you are looking for a curated vanity to invigorate your space, you have come to the right place.
"We were up against a very tight deadline and everything came together perfectly. The installation team were very tidy and respectful and their attention to detail superb."
Alan Murray
July, 2020
"Wonderful to work with! Beautiful design and excellent price.
Holli Francis
May, 2021
"This was the second kitchen we had and were very happy with the efficient service. Kitchen looks great. Would highly recommend.
Dawn Murray
November, 2021
Read Latest articles & updates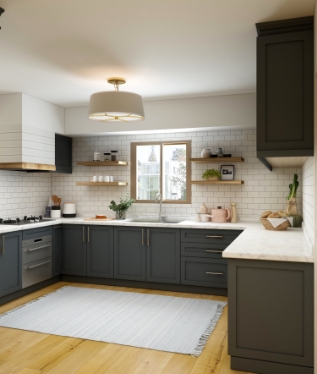 Latest Kitchen Trends
December 9, 2021
Latest Kitchen Trends
December 9, 2021
Latest Kitchen Trends
December 9, 2021
If you re looking for a curated space that is a show-stopper, we're simply a conversation away from getting started.