Client wanted to remove the whole wall and pantry that was dividing the whole kitchen, they wanted to create an island right in the middle for additional seating and creating an illusion of higher ceilings. We removed the whole wall dividing the refrigerator from the pantry, ceiling repair when removing the pantry.
By adding two additional pantries there was no storage lost by removing the original pantry; creating a built-in refrigerator, adding higher cabinets, also a gold farm sink that would match the details around the kitchen, pendant light above the island, adding a wine rack on the island and a wine fridge.
Want to see magic ? slide left
Before
After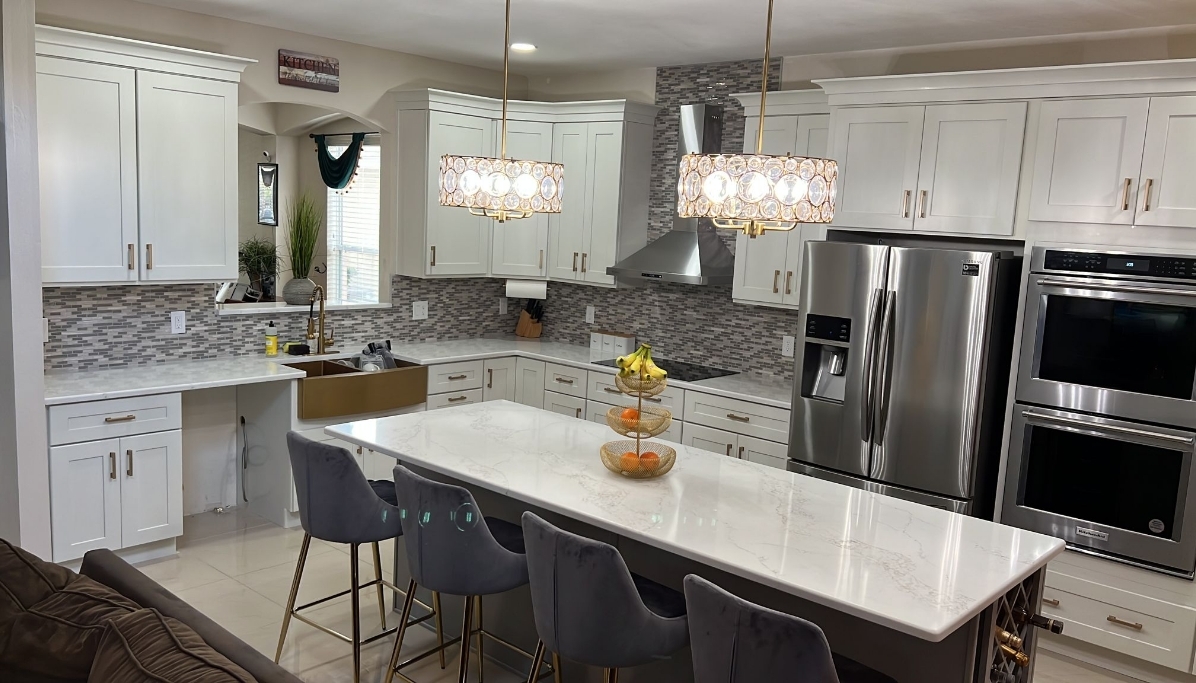 If you re looking for a curated space that is a show-stopper, we're simply a conversation away from getting started.