Highly-Equipped, Modern Kitchen
We create a perfect blend of high functioning equipments and hand-curated design elements to give your kitchen an elegant outlook and user-friendly experience
Elegant, Affordable & Easy to use
We understand that your kitchen plays an important role in making a lasting impression on anyone that walks into your home. We are dedicated professionals who specialize in bringing your Kitchen to life and making it the centerpiece of your perfect home. 
We thrive to build you a healthy, safe and beautiful Kitchen.
A HASSLE-FREE 3-STEP PROCESS
Once we understand your requirements we assign a manager for your project that oversees the whole thing from conceptualization to execution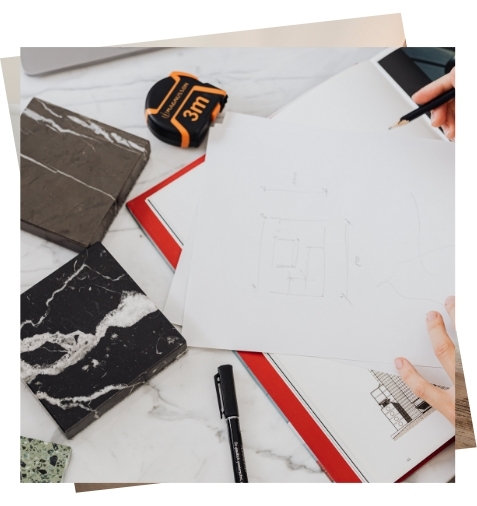 We convert your vision into our design, we show you a few mock up ideas and work on a final design that reflects your personality and style. We obtain the necessary permits and order all the materials to conclude the project on time.
The design and project teams work fast and smart to ensure your experience is completely hassle-free. All our workers are highly skilled and provide high quality work and work environment.
If you re looking for a curated space that is a show-stopper, we're simply a conversation away from getting started.