High quality custom cabinets
Cabinets aren't just storage. They are the face of every wall they're mounted on. We only utilize the best quality hardware to build your perfect cabinet.
Durable, spacious & beautiful
Our custom design process for cabinetry ensures that you get more usable space and can fit more into your cabinets. Improving functionality without sacrificing beauty is our forte, and we use the best variety of laminates and other high-end finishes to deliver on that promise.

We thrive to maximize the potential of your space through our creative ideas and give you a beautiful, long lasting cabinet.
A HASSLE-FREE 3-STEP PROCESS
Once we understand your requirements we assign a manager for your project that oversees the whole thing from conceptualization to execution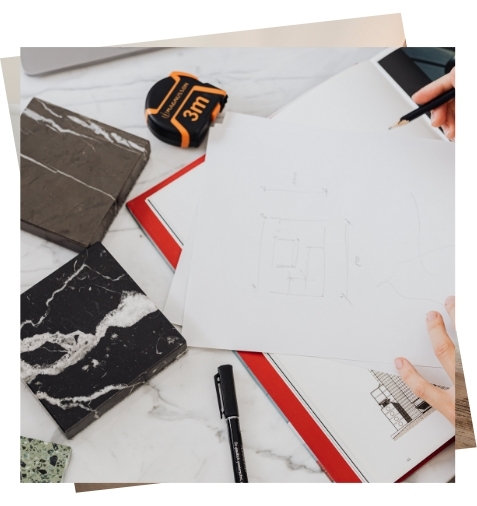 We convert your vision into our design, we show you a few mock up ideas and work on a final design that reflects your personality and style. We obtain the necessary permits and order all the materials to conclude the project on time.
The design and project teams work fast and smart to ensure your experience is completely hassle-free. All our workers are highly skilled and provide high quality work and work environment.
If you re looking for a curated space that is a show-stopper, we're simply a conversation away from getting started.